Good morning, and welcome to the month of May! This year I thought it would be fun to take the month and focus on Moms. So whether you are a mom, you have a mom, or you just like moms, stick around and see what we're going to do.
In the meantime, why don't you check out the easy drop earring tutorial,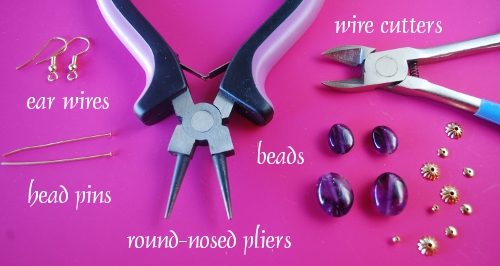 and my somewhat hilarious attempt at making a necklace holder.
Do come back tomorrow, though! This is going to be fun!