Hey, everyone! Sorry to be so long between posts. My mom and dad are visiting! It's an event that happens only once every few years and so I'm going to be taking it easy the rest of the week. (Regularly scheduled blogging should resume on Monday.)
In the meantime, check out what I made this morning!
I used this recipe for oatmeal breakfast cookies (posted in 2007, whoa!), made a double batch, and pressed it out in a greased cookie sheet. I baked them at 350 degrees for 17 minutes, and there they are: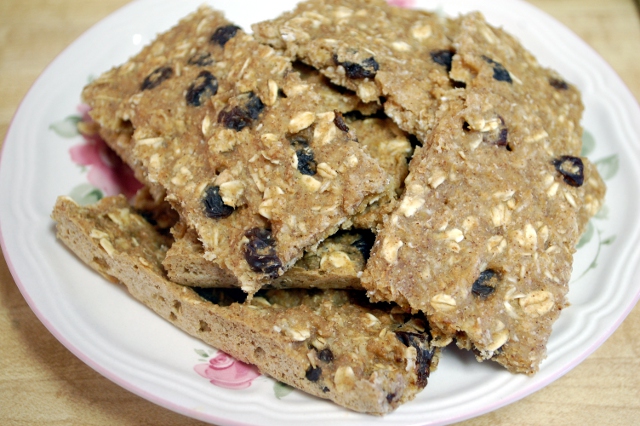 Oatmeal breakfast bars. They're good – although a little thin. I've been searching for a storable, portable, toddler-approved healthy snack food (it's harder than I previously thought) and I think that if I quadruple the recipe instead I'll have something more like a soft granola bar. It's worth a try!