Not spring yet.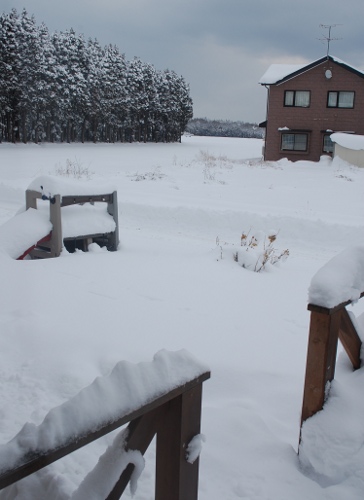 Definitely not spring.
Definitely, definitely not spring.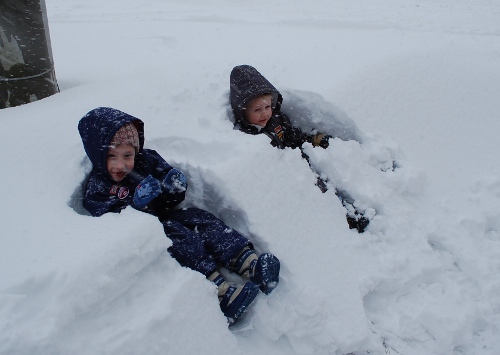 This was so sudden. One day it's sunny, warming, with barely a snowflake on the ground – twenty-four hours later, you have this. INSANE. I'm so glad that I hadn't moved any plants outside, like I had started planning. Speaking of plants, we have some sprouts!
The alyssum is going nuts. This seems to be a good choice of seeds for egg cartons – they are very small (so I imagine it will take longer before we need to transplant), and sprouted within a week.
The zinnias were also quick to come up, and are a little more substantial.
The other seeds to have sprouted are our carrot seeds! (Please excuse the blurry photo, but those things are tiny! I really had no idea that carrot seeds were so small. The boys and I investigated the first little seeds to sprout with the help of a magnifying glass.) The jalapeños and the morning glories are still working – I found a few seeds of each that hadn't gotten properly buried and I can tell that they are swelling. Theoretically the jalapeños will take a few weeks to sprout. I can't wait.